BreadBoard Baking
Web site: http://breadboardbaking.tumblr.com/
Facebook page:https://www.facebook.com/BreadBoardBaking
BreadBoardBaking

Flickr Album Gallery Powered By:
WP Frank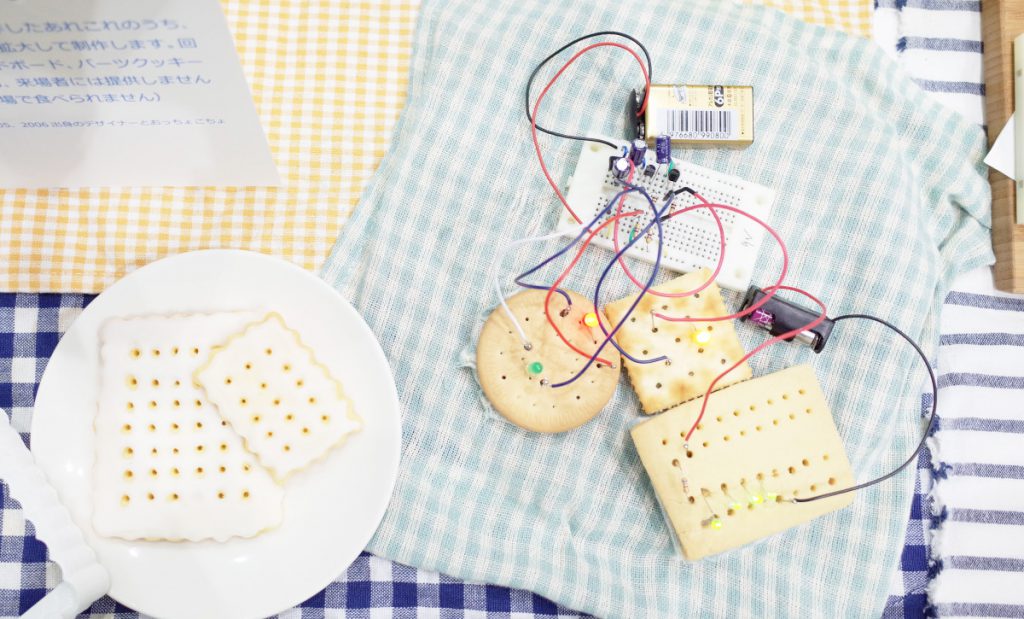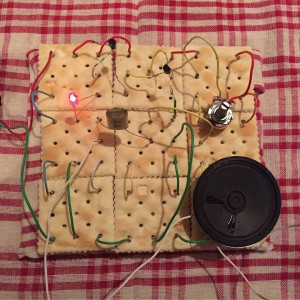 cracker.m4v from Philip Samartzis on Vimeo.
I made some works for this year's Maker Fair Tokyo with my friend Emirie. This year's theme was " edible circuit ". We didn't have any good name for this project, finally we got a good name "BreadBoard Baking" named by Mr.Dale as the Make Founder.And we made the FB page "BreadBoard Baking".
今回のMTFには、「食べられる回路」をテーマに、えみり嬢とお菓子をつくっていましたが、Make Founder のDaleさんに、BreadBoard Bakingとプロジェクト名をつけてもらいました。というわけで、いい気になってFBページも作りました。
https://www.facebook.com/BreadBoardBaking